WikiSocial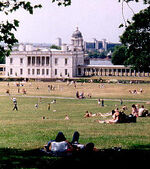 Welcome
This page is a WikiNode, a wiki page that tells you how a wiki relates to other wikis.


Starting points for this wiki
Main Page - About - Recent changes


Wiki start date 2006-08-23
Please include only active wiki here, inactive ones can be moved to the talk page, where you can also add any to check out.

Date is wiki start date, 30 = Last 30 days, WN = WikiNode,

CAN = Community and networking, small text = Wikisocial links

Collaborating wikia
Other Wikia
Home, not focussed on networking, but a family, residents or neighborhood can be an important part of a social network, and it is a Lifestyle category wiki.
Guestbook is a relatively lightweight way of connecting and meeting other new Wikia contributors.

Other wiki

Wikipedia and related projects
References
Community content is available under
CC-BY-SA
unless otherwise noted.